Online Typing Services
Avail Professional and Secure Online Typing Services at Competitive Rates.
Outsourcing Typing Services is an India based company offering a comprehensive range of high value online typing services.
We Offer Online Typing Services For: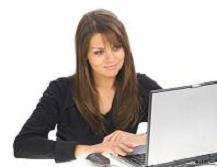 Typing Business Letters and Documents
Online Typing of Emails
Articles and Blogs Online Typing
Business Cards, Brochures and Leaflets Typing
Healthcare Data Typing
Legal Data Online Typing
Online Typing of Forms
Survey Forms and Questionnaire Data Typing
Online Typing of Books
Online Audio Typing
Educational Documents Typing
Error Free And Easy To Read:
At Outsourcing Typing Services, we thoroughly proofread and edit typed content, to make it error free and easy to read. Our company has access to the best resources, whether it is infrastructural facilities, advanced software or skilled individuals. This allows us deliver online typing services of the highest quality.
Why Outsource Online Data Entry and Typing Projects To Us?
High Quality Output at Low Cost
Error Free Typing Services
Quicker Turnaround Time
Data Security and Confidentiality
Special Discounts on Bulk Projects
Customised Services - Tailored to Suit Client Requirement:
We tailor each project according to the requirements of our clients; we make the best use of digital technology to offer fully customized online data typing services. We have qualified and experienced team of typists and transcriptionists who cater to individual requirements of varied clients like business firms, corporations, educational institutions, market research agencies, legal consulting agencies etc.
We accept input files in all types of formats including handwritten documents, printed copies etc. and effectively convert them into digital copies in format desired by the clients such as the txt, word, html or the pdf files.
Contact us for more information about our online typing services.