Document Typing Services
Experience "zero-worry" online document typing and offline document typing services with us.
At Outsourcing Typing Services, we offer comprehensive document typing services, extending complete support and assistance to clients across varied businesses and sectors.
We Offer Services For The Following Type Of Documents: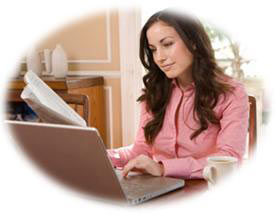 Educational Documents
Legal Documents
Patient Records
Insurance Claims
Resumes
Manuscripts
Financial Documents
Printed and Handwritten Papers
Leaflets and Brochures
Feedback Forms
Historical Documents
Newsletters and Journals
Customer Review Slips
Bills and Invoices
Research Documents
Handbooks and Guides
Equipped with advanced word processing software tools, we convert documents into digital formats with higher precision and accuracy. This enables our clients manage complex data inventory and streamline their business processes.
Creating Error Free Documents:
Our data typists are well trained and experienced in typing handwritten documents, old manuscripts, research papers and printed documents with great precision. Our team deals with all types of text and images in the client's documents, effectively without any misinterpretations and errors.
Professional Document Typing Services: Highlights
Flexible Pricing Schemes
Quick Turnaround Time
Fast Track Projects on Request
High Accuracy Is Maintained
We Accept All Types of Source Docs
Document Formatting as Per Requirement
Efficiently Manage Bulk Volume Projects
Contact Now! To avail high precision document typing services.