Offline Typing Services
Get Fully Secured and Low Priced Typing Services at Outsourcing Typing Services.
Offline typing are those services where many typists does not require connect to the internet while he/her do typing work on the same computer. Offline typing services are in great demand among many institutions like business companies, government departments, and health departments etc. Printing and publishing industries are always desperate for typing professionals who can give them accurate and cost effective services at their specified time.
Outsourcing typing services is one of the pioneer companies which started to provide flawless typing services offline. We have a dedicated team of professional who can type entire scripts with extreme ease and have experience to deal with various sorts of hand writings and fonts. The experts at our company make sincere efforts to bring out the best possible quality results and ensure complete client contentment.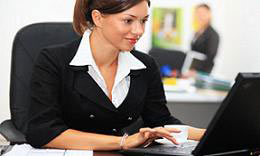 Offline Typing Services, Includes:
Offline Data Copy Typing
Offline Re-Typing Documents
Offline Information Typing from JPEG Images
Offline Data Typing in MS Word and Text
Offline Data Typing from PDFs
Offline Data Processing & Formatting
Offline Data Entry
There are volumes of work which needs to be typed on the computer so as to store it in the electronic form. This helps in faster propagation of information and eased accessibility. Moreover, it is more eco friendly since the papers can be reused once they have been typed. Every company irrespective of its scale needs material to be typed. Since it is not the core job of the company, having in-house typists is considered highly impractical and unfeasible. In such a situation, outsourcing turns out to be the best solution and hence offline typing services are outsourced.
Benefits of Offline Typing Services Are:
Get the highest level of preciseness on projects undertaken
Data typing professionals with fast kph ensure timely completion of project
Use of latest technologies and security measures maintains the data integrity
Outsource typing requirements to us and reduce operation cost
Contact us to find more about our offline typing services.