Company Reports Typing Services
Accurate Company Report Generation with Outsourcing Typing Services.
Outsourcing Typing Services has been offering typing services for companies, independent inventory clerks, and other businesses across the globe. Our highly experienced and well trained typers will deliver quality reports as associated with check-ins, check-outs, inventory and interim report. Our robust infrastructure and established processes allows in delivering an uninterrupted service for meeting turnaround time constantly.
What Sets Us Apart From Our Competitors Are:
On Time Delivery - It's the customer that determines the deadline
A Fast Turnaround Time - Obviously depends on the amount of work
A 24x7 Support System - A team that is there to help customer with their queries
Confidentiality - All documents will be held in high privacy
Affordable Rates - Full return on your investment if not more
At Outsourcing Typing Services, our executives listen carefully to the recording of the digital dictation and produces detailed, concise, easy and accurate reports. Our company reports typing services are exceptionally fast and can help a turnaround time that is made flexible according to the requirements of your company.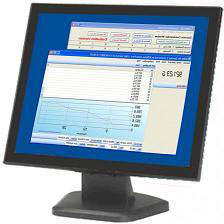 Our Expertise Include:
Accounting and Bookkeeping Departmental Reports
Management Reports
Yearly, Half Yearly, Quarterly and Monthly Reports
Advertising and Marketing Reports
Conferences / Seminar Reports
Financial Reports
HR Reports
Press Strategy Reports
Market Research Reports
Press Briefings and Meeting Reports
Sales and Marketing Reports
Purchases and Store Reports
Training Reports
Video Conference Reports
We carry out all forms of typing service including audio typing and other ad-hoc reports such arranging from company contracts, presentations ton maternity and sickness leaves. We always ensure that the company reports typing services provided by us are totally confidential and secure and wouldn't be revealed until the final document is delivered to your desk. Before the commencement of any work, our copy typists will complete a non-disclosure agreement (NDA) and you could be rest assured of the highest standard of output. It doesn't matter how difficult it will be to read from the source document, our experienced executives will handle the job as a breeze.
Most of our best outputs include reports, invoices, presentations, dissertations, and theses. We will deliver the final file in any format you would want it to be in. with our company reports typing services, there is really nothing to worry and we are confident of this.
Contact us to know more about our company report typing services.