Book Typing Services
Book Typing Services - Convert into Digital eBooks which are Easy To Carry & Share
Outsourcing Typing Services can help you in catering to your bulk book typing tasks through the efficient use of technology and professionals. With the notion of digitization getting all over, more and more readers are now finding it easy to assess the books of their respective concerns in the digitized formats. The digitized books are giving much flexibility to the readers as they are being able to carry their set of e-books without having to transport the bulky physical forms.
Whether you are an individual author, educational organization or any other business agency looking out for the digitization of your physical book inventories, then try out the book typing services at Outsourcing Typing Services and you will never regret your decision.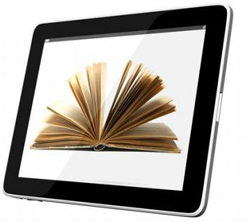 Get Following Benefits by Outsourcing Book Typing Projects to Us:
Access to expert professionals with optimum language and grammar skills
Very competitive prices
Fast TAT (Turnaround Times)
Completely personalized service to digitize books
100% customer satisfaction through quality service and support
The market for e-books is huge and keeps on increasing. This is a market we are exploring in its depth as we complete hundreds of e-book typing projects. Our teams are now well conversant with the varying demands in e-book typing.
Book Typing Services:
Printed Books
Old Books
Handwritten Volumes of Text
Handwritten Manuals / Journals / Notes
Personal Documents, Diaries
Audio Files / Dictations
E-Books
We are not limited by subjects, themes, size, speed or volumes. Outsourcing Typing Services delivers solutions for almost all kinds of books including bound and unbound. It is our domain, and over the years, we have gained the expertise needed to deliver error-free and picture perfect e-books and books, irrespective of the volume of project or complexities related to subject.
Outsource High Value Book Tying Services:
Delivering Superior Quality are Avail For:
We want the end results to be superior. Every specification you put forward to us for creating perfect digital copies are met. This is ensured through detailed quality checks and later quality audits. Every word, symbol, indent, paragraph spacing, parenthesis, punctuation, citation, formula, comment, endnotes, pictures, charts, diagrams, photos, reference and other aspects are carefully noted, entered or recreated.
Efficient Project Handling:
We efficiently handle projects maintaining seamless communication with clients, getting approvals and steering the project to fulfil client requirements. We understand the importance of time, and hence never exceed the proposed deadlines. We combine the skills of our experts and utilize the best technological expertise to deliver speedy and superior services.
Absolute Reliability Guaranteed:
Confidentiality of information and optimum security are guaranteed. We believe in building business relationships through trust and integrity.
When you outsource to us, you get your work managed by a dedicated team of books data typing specialists. Their experience and training helps them to do justice to your project requirements and offer superior results.
Contact us to get more information about our book typing services.