Outsourcing Typing Services - Typing Services Provider in India
"Outsource our professional data typing services. Get high value returns for the money you invest."
Outsourcing typing services company is one of the leading data typing service providers in India. We have a 3 dimensional approach; these 3 dimensions/highlights, place our typing services on the top spot.
The 3 Typing Service Highlights that Help us Stay on Top are:
Professionalism: A professional approach towards every project, promising high quality and on time delivery
Affordability: Receive high value for money with affordable data typing services
Reliability: We offer extremely reliable services, within the assured turnaround time.
Our company offers a comprehensive range of accurate data typing services at extremely reasonable rates. We offer both, online typing as well as offline typing services.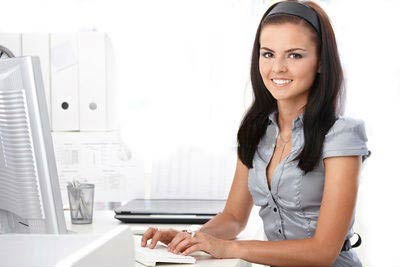 Why Outsourcing Typing Services India?
Successful Completion of 1000+ Projects
A Wide Customer Base with 500+ Clients
Pursue Excellence for Client Satisfaction
Superlative Quality and High Security
The Best Delivery Standards
3-Times Quality Check for Error-Free Output
With a team of skilled data typists and use of state-of-the-art technologies, we are able to turn-around even the large jobs quickly and efficiently. Our data typists have good typing speed up to 50wpm and also well versed with Microsoft Office package (Word, Excel, PowerPoint etc).
Our Typing Services Include:
Typing Data & Forms from Scanned Images (Format-JPEG, TIFF, BMP etc.)
Digitizing your paper documents by typing all the data into a MS Word file
Transcription of audio file into written/typed content
PDF to word manual retyping
We have offered typing services to a plethora of industries. Hiring us means, you can be sure that you have outsourced typing services that you can completely trust and rely on. We extend support through all stages of a project, helping you meet the desired goals.
Contact us to find more about typing services or to get a FREE QUOTE.