Benefits
Most advanced organizing system and latest techniques adopted at Outsourcing Typing Services allows us to execute any task with high productivity and efficiency at most affordable prices in the market. Outsourcing typing Services helps us to work with our core objective of attaining maximum customer satisfaction.

We have a professional typing specialist teams with over decade of typing experience, our well trained experts can easily understand your needs and start work as per your requirements. They guarantee to completion all typing projects at the most competitive price.

Get Just Few Benefits of Our Typing Services:

- Limited Turn-around Time
It is our mission to offer a time-bound and one-stop solution to the information procession needs of the clients at outsourcing typing services.

- High Quality
We assure 99.998% quality and result oriented services in time and cost effective solution of outsourced typing work.

- Low Cost
We charge most competitive rates in outsource typing projects that undertaken. Completion of project with in given time-frame and budget with out compromising on quality, is something we always achieve.

-Skilled Personnel
Outsourcing typing Services has vast experience of successfully executing 200+ projects, working with 300+ clients in US, Canada, Europe and Australia on an ongoing basis.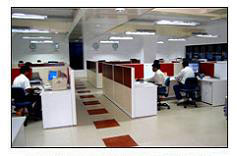 - Well Infrastructure
300+ work stations and high-speed data communication lines.
24-hour power supply with back-up UPS and generators.
Windows 2000 Advanced Server, Linux Servers, and Back-up Servers.
Capable of expanding to multiple database-servers and multiple data/document servers over LAN/WAN.
- Multiple Locations
Outsourcing Typing Services has 2 centers located approximately 1000 miles away from each other helps in disaster management, and allows us to deliver output even on holidays as the festival time differs in Ahmadabad and Kochi.

- Values
Our simple and transparent approach attempts to make your satisfaction as our topmost priority. Outsourcing Typing Services believes in honesty, trustworthiness and long term business association.

Why Outsource Typing Services beneficial?
It allows you to focus on your business.
It makes best use of competitive resources available worldwide.
We have superior telecom infrastructure and training needs; strong government support; large pool of computer literate and English speaking professionals.
There is a wide gap between professional costs in India and developed countries.
We at Outsourcing Typing Services will give complete standard quality typing services, so you can relive form your burden task.

Contact us if you require fast and accurate outsourcing typing services and you can also drop email at [email protected].